Founded in 1961, Bethesda Nursery School is a small, private nursery school in New Haven, Connecticut, that serves the families of three, four, and five year-old children. We are a nonsectarian, non-profit organization that is accredited by the National Association for the Education of Young Children (NAEYC) and licensed by the State of Connecticut.

Bethesda Nursery School fosters a vibrant, diverse community of children, families, and teachers, where everyone is welcome and the joy of learning is shared.

Our program is based on the principles of developmentally appropriate practice and supports the growth of every child in a safe and enriching environment. Children are encouraged to develop and learn through play. Our school recognizes the importance of partnership between home and school and promotes collaboration and connection between school, families, and community.
For more information about our school,
click here
. You may also reach us by calling 203-787-5439 or email at
bns@bethesdanurseryschool.org
.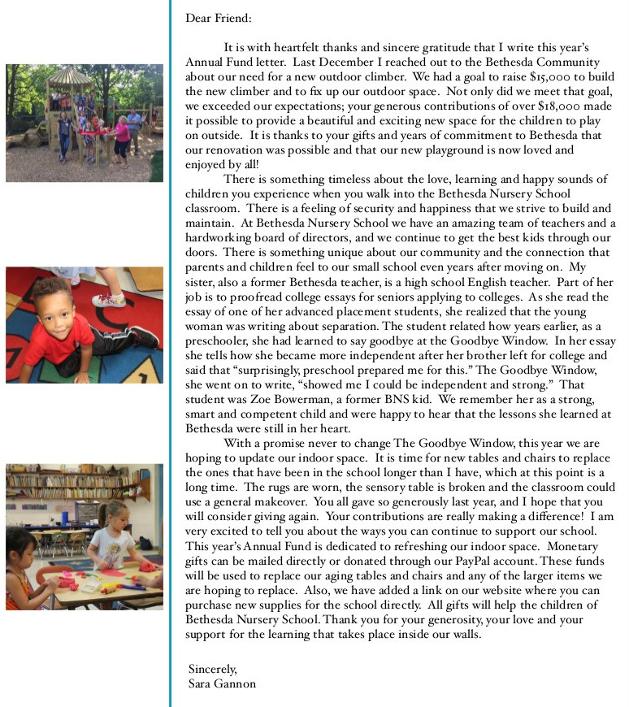 Read Bet
hesda Director Sara Gannon's contribution to The Atlantic's feature story on: